Michelle Airhart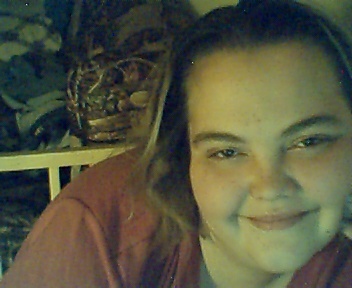 Hi my name is Michelle Airhart I am a survivor who got fed up waiting on the system to help. I took the ball into my court and now in 2 months I have done more then my local mh/mr office has accomplished in a year to support and develop a support system for people with eating disorders. It took a survivor to take action. Even if the MH/MR office would have tried to develop a program, its not the same as it coming from a survivor. I have started an Eating Disorder support group and I am now the area coordinator for the National Eating Disorder Association. So I welcome you and thank you.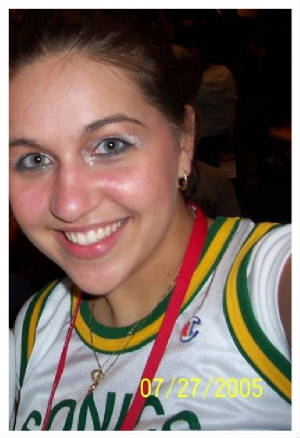 Hi, my name is Jordan and this year I am co-coordinator for NEDAW- the Wilkes-Barre Chapter. I am currently a 2nd year human serivice major consentrating in social work. I plan on becomming a councelor for eating disorders and eventually I would like to go to seminary and become a Christian councelor. I am very excited to talk with you and get you on your path to over comming your ana/mia. Take it from someone who knows what it's like to hate her body...its hard to overcome the thoughts of taking control of the situation and losing the weight you think you need to lose. I have learned in a long hard struggle that it's so much better to talk to someone and get those feeling out in the open and overcome such a horrible disorder, than it is to succomb to it. Recovery is a long hard road, but together we can survive from any ED. So please join Michelle and I in the live chat and feel free to e-mail me with any questions you may have at
pinkstarlight19@yahoo.com
. I can't wait to talk to you. God Bless.
Jordan

Audrey Gozdiskowski

Audrey is current president of NAMI A Wilkes-Barre Chapter (The National Alliance for the Mentally Ill). She has developed the advocacy group "Breaking Bread, Breaking the Silence", in
Hazleton
and Tunkhannock. Plans are underway for
Wilkes-Barre
in the very near future. She has started new NAMI support groups for the
Hazleton
and Tunkhannock areas. She is editor of the NAMI Wilkes-Barre Chapter News, a monthly newsletter. She is assisting at the new NAMI Vets support group and the Eating Disorders Group. Audrey is a trained Family to Family Education teacher and a PMHCA member (Pennsylvania Mental Health Consumers Association. Audrey is currently developing an Early Childhood Education Mental Illness Anti-Stigma program with her NAMI Chapter's Education Committee.
Our Programs
We offer a support group,
A Group through Yahoo where there is an interactive chat
1 on 1 mettings for survivors and involved parties